5 Best 250W Electric Bikes On The Market In 2022 Reviews
Are you are interested in 250w Electric bikes?
If so then read my article about the best 250w electric bikes on the market. Before analyzing the 5 best models I will tell you more about the 250w motor's capability, who can ride them, and some other useful specifications that can help you decide which electric bike is best for you.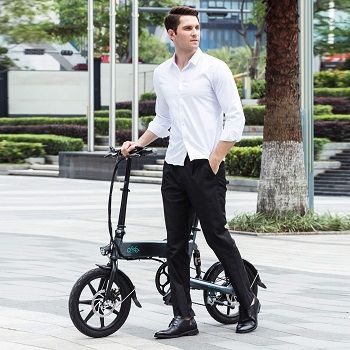 Things To Know About 250W Electric Bikes
250W Electric Bike's Motor
Today electric bikes come in different shapes, power, and types but if you are a beginner and you need a decent ride in the city or road the 250w motor is enough which his the most common e-bike motor size.  With electric assist, these bikes can usually achieve a top speed of 20 mph and have a range of 10-20 miles per charge. They usually do not have throttle control but, these bikes can give you a nice riding for short commutes.
Faster Than Regular E-bike
Those bikes are usually cheaper than the other ones and some of them have a throttle. They all have lithium batteries around the 40v and few riding modes you can choose. They are great for people that want to replace a regular bike with an electric one since they don't have to pedal alone all the time.
How Fast Is A 250w E-bike?
In Europe, in order to be classified as a regular bicycle and e-bike has to have a motor capable of a maximum power of 250W, assisting the bike to a maximum speed of 25 km/h and if you try to go faster than that, the motor will turn off. This speed is pretty enough for older people or the ones who like city rides.
Where To Buy Them?
Since these are the most common electric bikes there is plenty of choices. You can search for them also on internet shops such as Amazon or Walmart, choose which one is best for you for the cheap price.
5 Best 250w Electric Bikes For Sale
Best 250w City Electric Bike
BRIGHT GG NAKTO 26" 250W City Electric Bike
Simple Design
This bike comes in a simple design. It is a full-throttle hybrid bike and it is foldable which means it is less-space consuming. All Nakto e-bikes have passed different certifications like CE, TUV, and EMC and they are committed to protecting the environment and saving energy.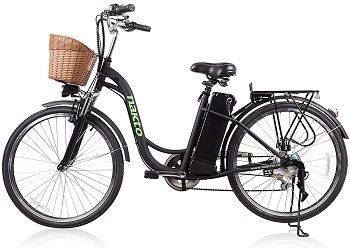 Front And Rear Brakes
This bike is equipped with front V brakes and rear expansion brakes which means both of them provide higher safety for bicycles. The bike has a streamlined carbon steel frame which means it has an invisible layer on the steel to prevent corrosion and staining.
Comfortable Riding
The comfort and more secure riding approve the rust-proof powder coating and the shock absorber design. Because of the high quality cushioning, sitting for a long time will not feel uncomfortable.
Motor And Battery
The bike comes with 250w brushless motor and 26V10A lithium battery which assist you to travel up to 25mphroad speed. The battery comes with a smart charger, and when it is full it can take you up to 30km with pedal assist.
Other Features
The bike has high-quality rubber tires and they are more slip and wear-resistant. Also with its thickness, it can easily avoid the penetration on the sharp road. The bike also has LCD headlights resistant to falling and give you visibility of five meters.
Specifications:
simple design
comfortable and safe ride
LCD headlights
high-quality tires
Best 250W Cargo Electric Bike
ANCHEER Folding  20 Inch Electric Bicycle
Made Of Aluminium Alloy
The bike comes in white color and is made from aluminum alloy, also the frame and handlebar can be folded easily which means you can store your bike anywhere when you are no using it. The full length of the bike is 58 inches.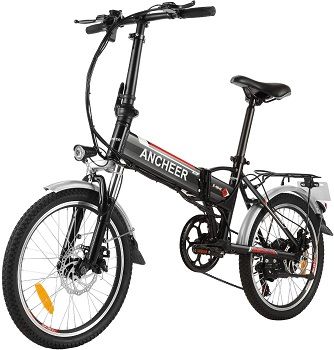 36v 250w Electric Bike
The bike is equipped with 250w brushless geared hub motor and 36v lithium-ion battery. on a single charge, this e-bike can travel up to 50km at speed of 15 mph. The battery is removable and it can be full in 4-6 hours.
3 Working Modes
There are three ways to ride this bike. You can ride it like a regular bike, with e-bike mode or with3-speed cycling meter. also with pedal assist you to get 3 levels of assistance for better riding experience.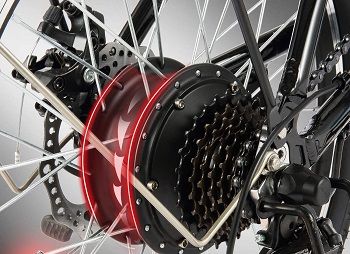 Other Features
This bike has standard disc brakes, and anti-slip Wanda King tires which wheels are made from double layer aluminum alloy. With seven gears, it should encounter inclines and bums well. But Since this folding bike is considered heavy maybe this is not the best choice for older people. Despite that, the Acncheer is an eco-friendly and affordable bike.
Specifications:
removable battery
anti-slip tires
affordable bike
3 working modes
Best 36v 250w Folding  Electric Bike
TrekPower Folding Electric Bike 250W
Fashion Design
This fashion designed bike comes in yellow color with black details. It is eco-friendly and it is a zero-emission, saving the environment and your wallet. By folding it 3 times it can fit in small spaces such as a car, under the desk, etc. The bike is made of aluminum alloy frame and double layer aluminum alloy wheel which both have god anti-pressure ability and are lightweight.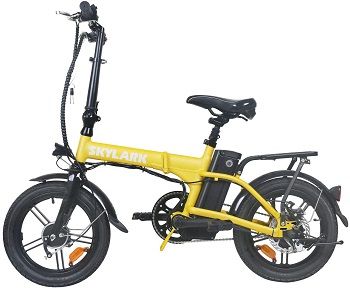 Motor And Long Lasting Battery
The bike is equipped with 250w highspeed motor and 36v 10ah long-lasting lithium cell battery in a sealed removable pack that can ride the bike on full throttle to ride with the speed of 25-30 km/h.
Dual Disc Brakes
The bike has 16″ wheels and dual disc brakes for safer stopping. Two air-filled rubber tires have quick-disconnect power which ensures better traction and easy tie maintenance. Also, the front and rear disc brakes protect the rider's safety.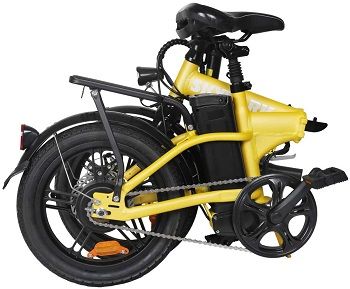 Other Features
The bike also has a bright high-intensity headlamp which means you can ride the bike even at night. you can choose between 3 modes and combine them for better riding experience.  Electric Power Smart Display allows you to see some bikes information like battery status, mileage, speed, etc.
Specifications:
foldable
long-lasting battery
smart display
3 working modes
Best 250W Folding Electric Bike
FIIDO D2 Folding EBike, 250W Aluminum Electric Bicycle
Folding Design
The bike comes in nice metallic color and because of the folding design it is making it easy to store. The body of the bike is made of high-strength aluminum alloy, which is light and rustproof.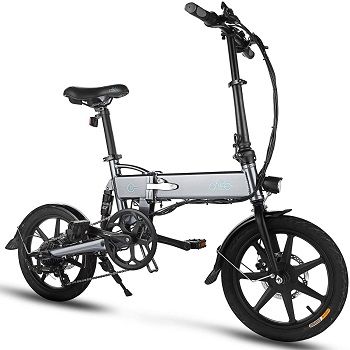 Comfortable To Ride
The wheel diameter of the bike is 16″ which makes it more comfortable to ride. It comes with soft tail design cushioning which greatly enhanced the pleasure of riding. It is a lightweight commuter electric bike.
3 Gear Power Boost
The bike comes with a 3 gear power boost. You can choose the power assist system, and Shimano 6 speed riding mode. ALSO it has 3 riding modes: pure electric, electric-assist, or the mode of pedaling riding to exercise.
Stable Riding
This bike adds a new technology of dual disc brakes on the front and rear wheel which make brakes more stable. Also, the design of large wheels hub and rear shock absorber improves riding comfort.
Power And Other Features
The bike is equipped with 250w brushless motor and 7.8AH built-in high-quality lithium battery. It can ride up to 50km witch speed up to 25km/h. The bike comes with an LED display which shows you more information about the bike's status. Also it comes with Led light for safer riding in evenings.
Specifications:
stable riding
comfortable
display and headlight
high-quality battery
Best 250W Cargo Electric Bike
NAKTO 26″ 250W Cargo Electric Sporting Bicycle
High-quality Material
This NAKTO bike comes in white color and is made of high-quality material. It adopts a high-strength carbon steel frame and the front fork is made of high-stench carbon steel. Also it is packed with premium comfort shock absorption.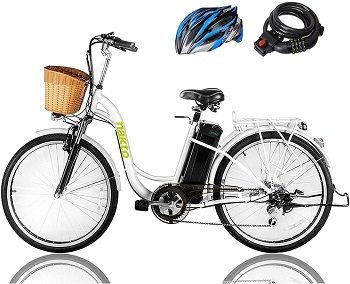 Removable And Waterproof Battery
The bike comes with 36V, 10AH lithium battery of this bike, and a smart charger. The battery is removable and waterproof. The 250w high-speed motor easily assist you to travel up to 35mhp road sped and up to 45 miles. With pas function it can save 85% energy during cycling.
2 Working Modes
The bike comes in 2 working modes. You can chose e-bike and assisted bike mode. combining two of them is a better choice to improve your riding experience. Also the selectable pedal assist or twist the variable speed throttle for hours.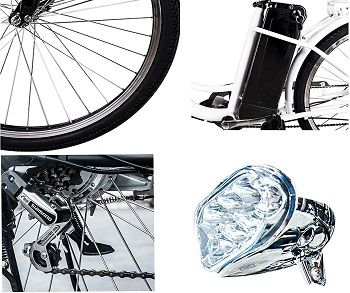 Safety And Other Features
This electric bike comes with front V Brake and rear Expansion brake and 6-Speed-Transmission System. The perfect brakes And the horn and the strong bright LED headlamp are equipped for safer and night riding.
Specifications:
waterproof battery
2 working modes
LED headlamp
comfort shock absorption
Conclusion: What Are Best 250w Electric Bicycles You Should Buy?
Even listed 250w electric bikes are pretty similar I would recommend the FIIDO D2 and ANCHEER e-bike. The Fiido electric bike comes with a folding feature and it is easy to store it. Also, the bike is rustproof and made of high-strength aluminum alloy. The bike has a 3 gear power boost with 6-speed riding modes. It has dual disc brakes for more stable and comfortable riding. The Ancheer bike is also foldable. It is eco friendly and affordable. This bike comes with anti-slip tires and with seven geas should encounter bums well.
If you want to learn more about the best modes on the market read this article about electric bikes for sale. If you are more interested in folding electric bikes than read this post about the best folding electric bicycles. If the type of electric bike you need is the one for off-road, then read my post about fat-tire electric bikes.