Best 5 Electric Road (e-Road) Bikes Reviews For Sale In 2022
Are you looking for a new electric road bike?
The best electric road bikes have a comfortable saddle and powerful motor that can allow you to ride a bike for a few hours without feeling any sign of tiredness. In this article, you will learn how to choose the best one for you and which are the best road e-bikes on the market.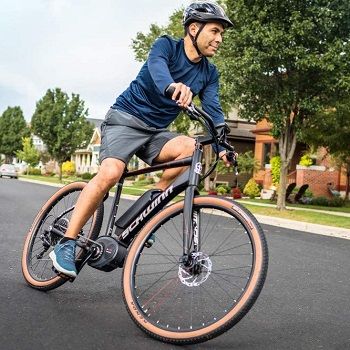 Thing To Know About Electric Road Bikes
Characteristic Of The E Road Bikes
What makes road bikes special is the combination of comfort and speed. They are made so you can spend a long time in the saddle and be able to smoothly ride through any terrain. They are made of lightweight materials like aluminum or carbon fiber and most of them are designed so that you don't even see the motor and the battery.
Motor Type
Each electric bike can come with two different motor settings. You can choose from hub motor which is placed in the rear end of the bike, or you can go with the frame motor placement which can be more effective when riding. Most of the road bikes have frame motor because it looks fits more to the design of those bikes.
Battery Capacity
No matter the type of bike and motor, you need to have a good quality battery. Although you might want a smaller battery so you can have a lighter bike, what you need to know is the smaller battery the less capacity you will have. The point of the electric road bike is that you have enough power to take you on long road trips.
Different Riding Modes
Electric bikes are made to provide you with the needed assistance in any occasion. That is why they usually come with three different modes that you can choose from. The first one is an electric mode where you ride only with the power of the motor. The second option is the assistant mode where you can turn on the electric assistance when needed. The third option is the normal mode where no electricity is used.
Best 5 Electric Road Bikes For Sale
Best Specialized E Road Bike
Schwinn Vantage FXe Road Bike
Designed For The Road
This electric road bike is specially designed for adventurers who like to ride around the city and to explore different roads on the weekend. It is recommended for the riders up to 5 feet 7 inches to 5 feet 10 inches in height. It comes in black and brown color combination.
Alloy Frame
The frame on this bike is made with aluminum alloy and it has a flared drop bar for more aerodynamic position and riding. It also features a Smooth ride technology decoupler that makes riding even more comfortable. The fork is made of carbon fiber and it has thru axel for better precision while steering.
Speed Possibilities
The bike is equipped with SRAM Apex 11 speed drivetrain and the thumb shifter is placed on the handrail. With this, you can easily and quickly change speeds according to the situation on the road and the type of trail. It allows you to smoothly ride at all times.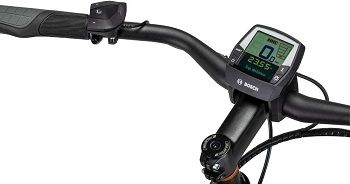 Motor Specs And Speed Limit
The bike has installed a Bosch motor of 350 W that can take provide the speed up to 28 mph. The maximum distance that you can go on full-electric mode is up to 60 miles. This far you can go on a single charge of the battery and it takes about 6 hours to charge it again.
Size Of The Bike
The great thing about this bike is that it comes in four different sizes. You can choose from small, medium, large, and extra-large. This allows you to choose the perfect bike for you that can last you a long time. It has an adjustable seat and handlebar so you can make it even more perfect for your needs.
Specifications:
Custom frame fork
SRAM Apex 11-speed drivetrain
Aluminum rims
Tektro Spyre C brakes
Available in four sizes
Best Lightweight Electric Road Bike
Swagtron EB12 Electric Bike
Road Ready Bike
This smooth-riding e road bike will bring your experience to the next level. It has 1 inch thick tires on 700 C wheels. It comes in timeless black color and so you can enjoy it for years. It is a simple and practical road bike that is perfect for all kinds of roads.
Hub Motor
Unlike most of the electric road bicycles on this list, this one has a motor placed on the rear end of it. It is a 500 W motor that can take you uphill, climbing road, and even mountain paths.  The maximum throttle speed is 16.5 mph and the max travel range is 28 mph.
Classic Design
The frame of this bike comes in a classic diamond shape and it has a flat bar. This is a more relaxing position for riding for you and your shoulders and arms. It is a solid and strong bike that comes in a compact design so you can easily carry it around because it weighs only 39 pounds.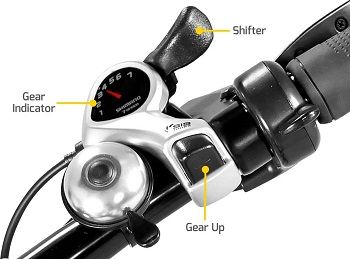 Long Riding Range
The bike has a removable lithium-ion battery that can last for 31 miles. You can easily recharge it or place a new one. For better control of the bike specifications, there is a display on the handrail where you can monitor battery life, speed, mileage, and other specifications.
Bike Dimensions
The bike is 67.7 inches long, 23.2 inches wide, and 35.8 inches high. The seat and the handrail can be adjusted. The maximum load capacity is up to 264.5 pounds. It is suitable for all weather conditions. With this bike, you can effortlessly ride every day.
Specifications:
Lightweight and slim bike
Precise control of the handlebar
Strong and stable frame
Adjustable seat
Best Ladies Electric Road Bike
IZIP E3 Protour Road Bike
Smart Connected System
The bike has an integrated COBI system. This is the first connected biking system. It connects your smartphone to the bike so you can easily monitor all the activities and the specifications of the bike. It represents an advanced and improved control system and smartphone display so you can take it with you wherever you go.
Multipurpose Of A Road Bike
This is a beautifully designed road bike that comes in black and gray color combination. It is great for any kind of weather because it is protected. You can use it for long-distance riding or commuting. It has high output lights so you can safely ride it in the night. This bike is ready for any occasion.
Class 3 Bike
This electric road bicycle falls in the category of class 3 e-bike. It has an assistance level that can be used up to 28 mph. It works on 48 V lithium-ion battery which is integrated with the tube so you won't even notice it. The estimated range that you can ride with this bike is from 16 to 35 miles for one charge.
Premium Materials
The bike is made from the quality aluminum and it also includes some high-quality parts that make this bike durable and special. It has Schwalbe Big ben tires and Shimano hydraulic brakes. This bike is quality made and it cal last you a long time if you take care of it.
Assembly Information
This bike will get to your address partially assembled. It will need you 45 to 120 minutes to fully assemble it and that depends on the level of experience you have with assembling the bikes. If you want, you can take it to the bike shop so that they do the job.
Specifications:
COBI user interface
500 W motor
Hydraulic disc brakes
Best Cheap Electric Road Bike
ANCHEER Electric Road Cruiser Bike
Great Performance
Considering the price, this is one of the best electric road bikes you can find on the market. It has 26 inches wheels that will ensure you with a smooth ride. The heart of the bike is 10 Ah lithium battery and 250 W motor that allows you to speed up to 15.5 mph and you can ride it for up to 30 miles. The battery is removable so you can charge it on and off the bike.
Gear Shift System
you can find on this bike front and great mechanical brakes. They are safe and reliable in any weather condition. There is a 6-speed gear system that will help you on the uphill trails and it allows you to easily ride on any roads and it can be adapted to your needs and preferences.
Adjustable Modes
There are different modes that you can adjust on the bike. Each one of them gives you different abilities to ride the bike. You can turn on the all-electric mode if you want easy riding, you can switch to the peddle-assist mode that gives you electric push when you need it or you can stay in normal mode which is riding a bike on your power.
Extreme Comfort
The design of this bake is made so that it feels comfortable at all times. It has a comfortable seat that you can adjust to your height. The frame is step-thorough so you can smoothly get on and of the bike. It is a practical and user-friendly bike.
Specifications:
10 Ah Lithium battery
Max load capacity of 300 pounds
6-speed gears
Dual mechanical disc breaks
Best Fastest Electric Road Bike
Comet Electric City Road Bike
Fast And Powerful Motor
This is the only bike on this list that has a motor of 750 W. In the combination with the battery of 48 V 13 Ah, it allows you to speed up to 25 mph. You can ride on a single charge for 50 to 75 miles and the charging of a battery lasts from 4 to 6 hours.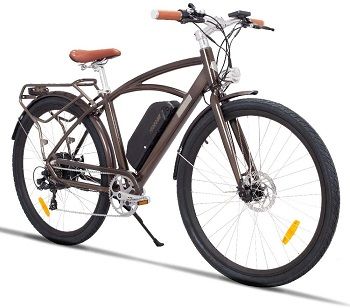 Smart Pedal Assist
Besides the full-electric mode and normal mode, you can ride in pedal-assist mode. This mode allows you to have enough recreation and have engaged the help of the electric motor when you need to. It also gives you a smooth transition between other modes so you can fully enjoy the ride.
Aluminum Alloy Frame Construction
The bike is constructed with light, strong, and durable aluminum. This makes it easy to maneuver and steer the bike and it is easy to carry it when you need to. It has double-walled rims and high-strength front suspension fork. This brings your riding to the next level.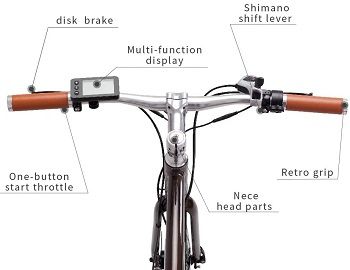 Brake And Shifter System
The bike is equipped with Tektro Disc Brakes which are 7 inches in the front and 6.3 inches in the rear end. They are upgraded so that they effectively reduce the braking distance. The speed gears are classic Shimano 7 that work great with the brakes to ensure you with the safe ride.
Assembly Required
About 85% of the bike comes assembled when you purchase this bike. The rest you can assembly yourself or you can take it to the bike shop. It will take you some time to assemble everything but you will get all the necessary accessories and tools to finish the bike.
Specifications:
Multi-functional display
Shimano shift lever
Retro grip
One-button start throttle
High-speed brushless motor
Conclusion: Are You Ready For The New E-road Bike Adventure?
Road bikes can give you the excitement and the elegance that no other electric bike can. That is the main reason why you would like the best that you can get. The best electric road bike is Swagtron EB12 Electric Bike because of the elegant design or you can go with the Comet Electric City Road Bike because of the powerful motor.
There is more information you can read about this subject before making the final decision. One of the best articles you can take a look at is the reviews of the best electric bikes. Also, check out the reviews of the electric cruiser bicycles and the post about 1000 watt electric bikes for sale.